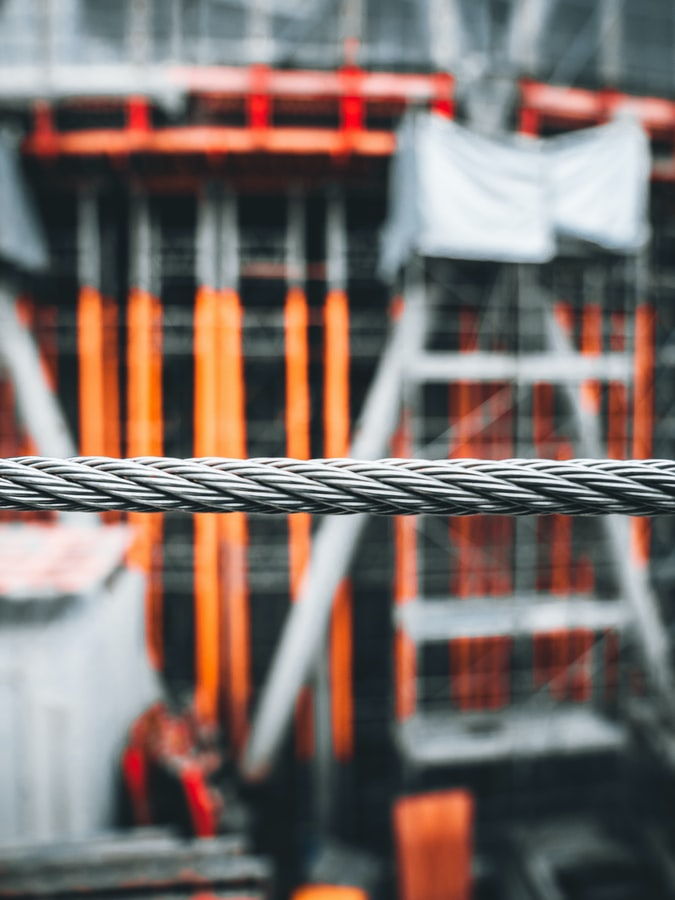 "I want to learn something new – every day!"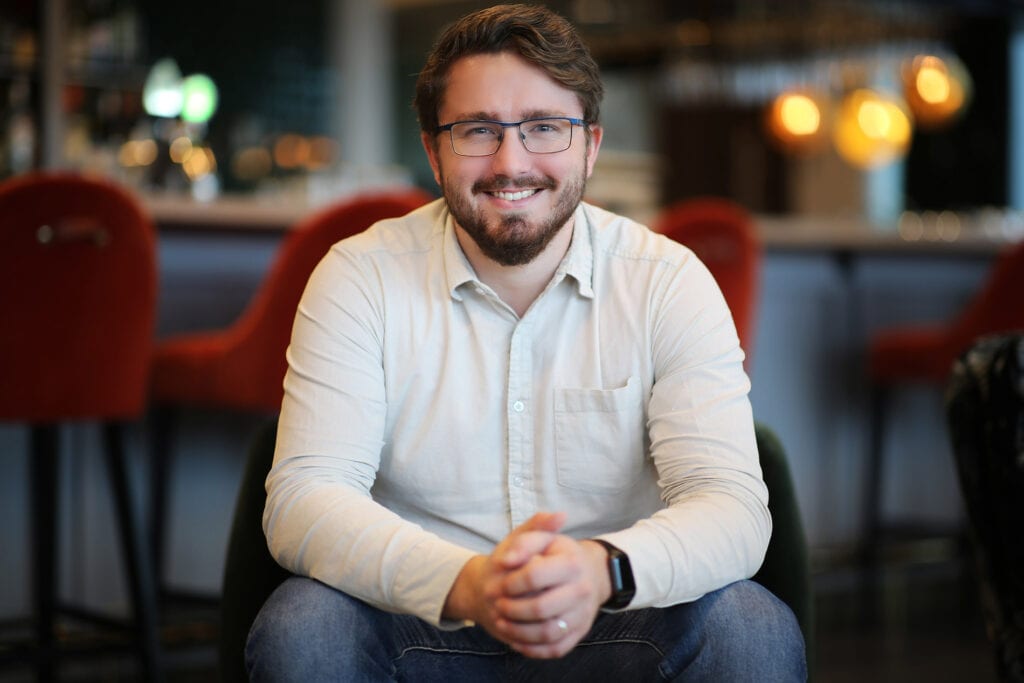 What is the best thing about m4?
For me, there are mainly two things. Nice employees and the flexible and transparent salary model.
To completely avoid lengthy salary discussions and instead have a completely open and transparent conversation about how I develop and move forward in the assignment and in my career. For me, it gives me a feeling that I am rather an important partner and colleague at m4, than "just an employee", as I felt at other companies. I appreciate the increased responsibility and freedom that comes with it.
To get to know each other better, we often come up with inspiring activities and conference trips with themes such as skiing, culture or motorsport, which provides the perfect combination of benefit and pleasure!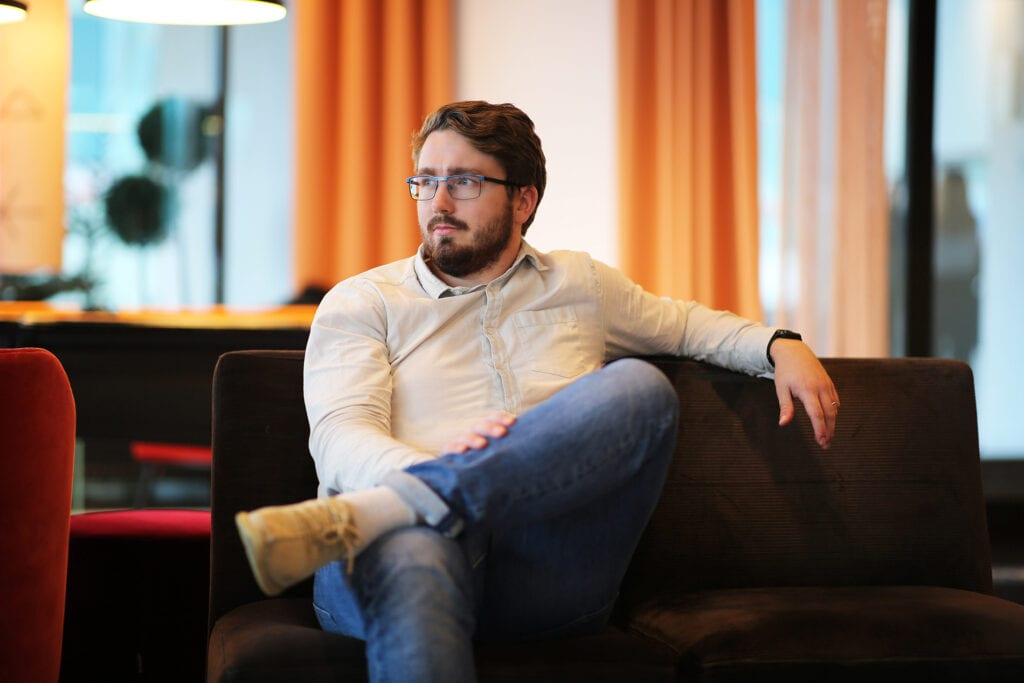 What do you do during the day?
I am currently working as a designer for a market-leading customer in the packaging industry, where we develop pasteurization machines and other process equipment. I usually call what we are doing: "Mass production of mass production lines"
My daily work consists of construction and design of pipes, racks and other details for process equipment for the food industry. My responsibility is mainly design, but I also help with sales support, DFM, dimensioning, production data, CAD templates, ergonomic design and hygienic design.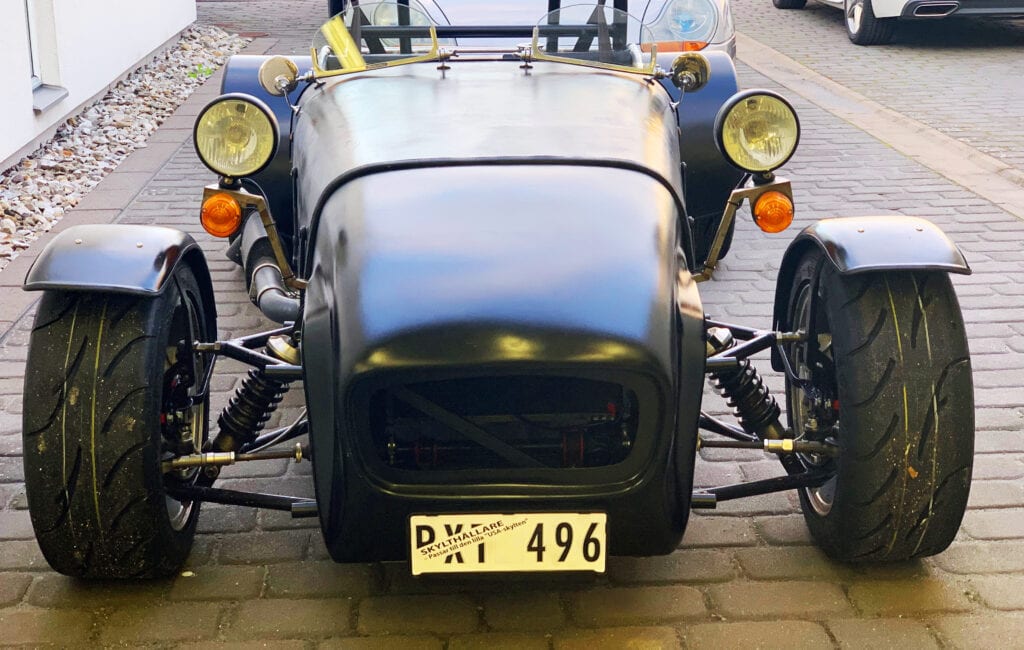 What do you do in your spare time?
I live with my wife Madeleine and our daughter Maja in an apartment on the outskirts of Lund.
My hobbies are scattered, but I usually get really nerdy about one thing at a time. I would like to say that I am a bit of a hobby "perioder". My main hobbies are golf, cars and ice hockey.
In 2008, I discovered the Locost Seven phenomenon. The idea is to build a replica of the sports car Lotus 7 from cheap components from duller cars. After 10 years of sporadic dreaming and reading on forums, in 2018 I did my thing and started building my own. After final inspections in September 2020 it is now legally registered for traffic.
My car is built on parts from a Ford Sierra from 1989 and a Ford Escort 1987 – now resurrected in a clearly cooler shape!
Want to know more about what it's like to work on m4? Contact me
Gustaf Fjaestad
Senior Designer
Email:gustaf.fjaestad@m4.nu